We make ourselves strong for bees.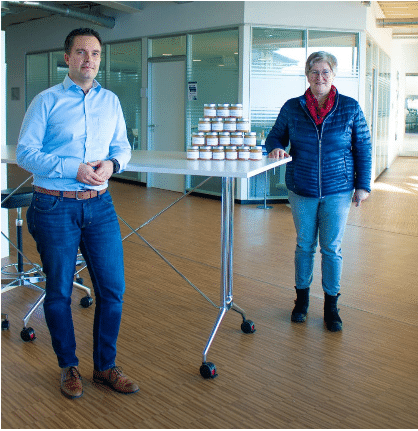 Last week we were able to receive the yield of our sponsored bees: super delicious organic honey from the region. But this year our three bee colonies had a hard time making ends meet. Too much rain and too low temperatures prevented the bees from leaving the hive to forage for food. The hail also led to many flowers being destroyed.
Beekeeper Irene Schneider from the organic beekeeping company Schneider in Dauchingen explains: "We had to feed our 50 bee colonies throughout the year, otherwise they would have simply starved to death. The winter feed was already used up in August, which resulted in additional, unplanned costs. The honey yield was accordingly very low this year. In addition, we were hardly able to market our organic honey this year because, due to Corona, there were only a few markets where we can present our work. That is why bee sponsorships are so important for our beekeeping."