A digital success story with roots in the Black Forest
How the portfolio of telematics and digitization specialist tepcon GmbH has been growing for 20 years and is always one step ahead in terms of technology. Interview with Christoph Kluge, founder and managing director of tepcon GmbH.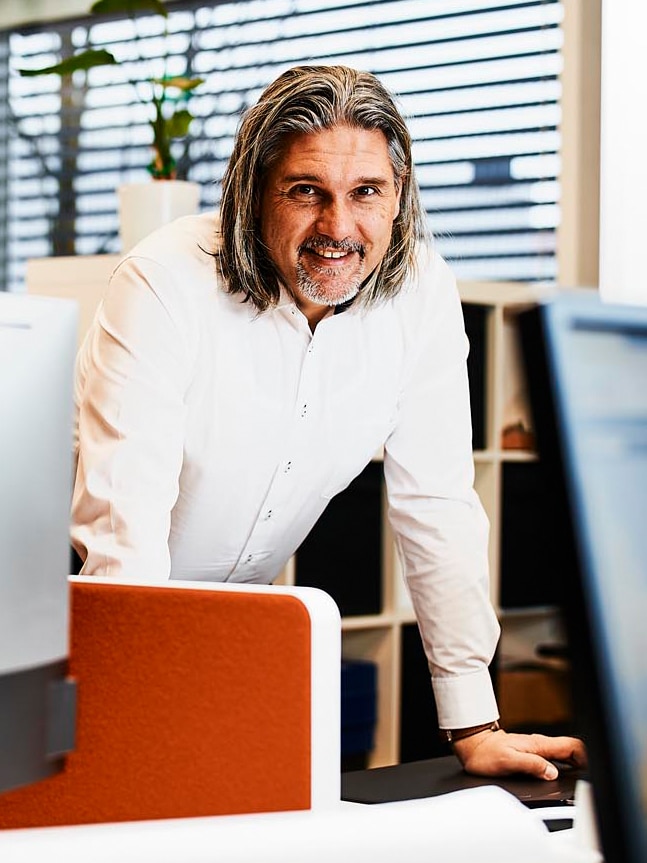 1st Christoph, congratulations on your 20th company anniversary. How did the foundation of tepcon GmbH actually come about? What motivated you personally to do so?
My passion for technology has existed since my computer science studies at the HFU in Furtwangen. During my internship semester in California (USA) in a start-up company for software solutions, the idea of founding my own company germinated. In Silicon Valley - the cradle of digitalization - everything seems possible. True to the motto "what the companies here can do, we can do at home in the Black Forest", tepcon GmbH was founded in Hüfingen in 2002. It all started with a merger of specialists for IT services, management consulting and software development, which also gave rise to the name tepcon: Partner for Technologyand Consulting.
2. what was the first product of the newly established company?
With the beginnings of Industry 4.0, many terms have appeared in the field of information technology: Smart Industry, Cloud, Internet of Things, Artificial Intelligence and so on. These technologies are based on the following goal: optimization through intelligent processes. We, too, started in 2002 with process optimization and the development of a warehouse management system to efficiently control inventories and logistics business processes. Intelligently automated workflows can save time, resources and costs. The warehouse logistics software developed at that time is still successfully in use at Company B. Ketterer Söhne GmbH & Co. KG successfully in use, which makes me very proud.
3. so solutions to increase efficiency have been tepcon's hobbyhorse for 20 years. Which areas have been added over time and what challenges have there been?
At the beginning of the 2000s, a real navigation boom occurred with the release of GPS satellite data for civilian use. Vehicle tracking became more and more accurate and the demand for real-time monitoring increased. As a result, in 2008 we developed a web-based telematics system with a comprehensive range of applications: Vehicle tracking, container tracking, fleet management and much more. This tracking information systemwas named traisy and is used in a wide range of industries such as construction, transport and logistics as well as service and field work. In the following years, the demand for tracking systems also grew in industry, so we built an IIoT (Industrial Internet of Things) portal based on our telematics portal. From machine monitoring to machine learning to predictive maintenance - here we map various areas of Industry 4.0. We combine these in a sensible and customer-specific way to achieve maximum machine utilization for our customers.
4. tepcon GmbH and the machine builder AP&S International GmbH - how are these companies related? And how did this merger come about?
Alexandra Laufer-Müller, managing director and shareholder of AP&Sstudied at the HFU in Furtwangen, just like me. There we got to know each other and came to appreciate each other's strengths and interests - in my case, as already mentioned, the unbridled enthusiasm for digitization and development, and in Alexandra Laufer-Müller's the business acumen, foresight and penchant for numbers. We agreed that it was a great combination.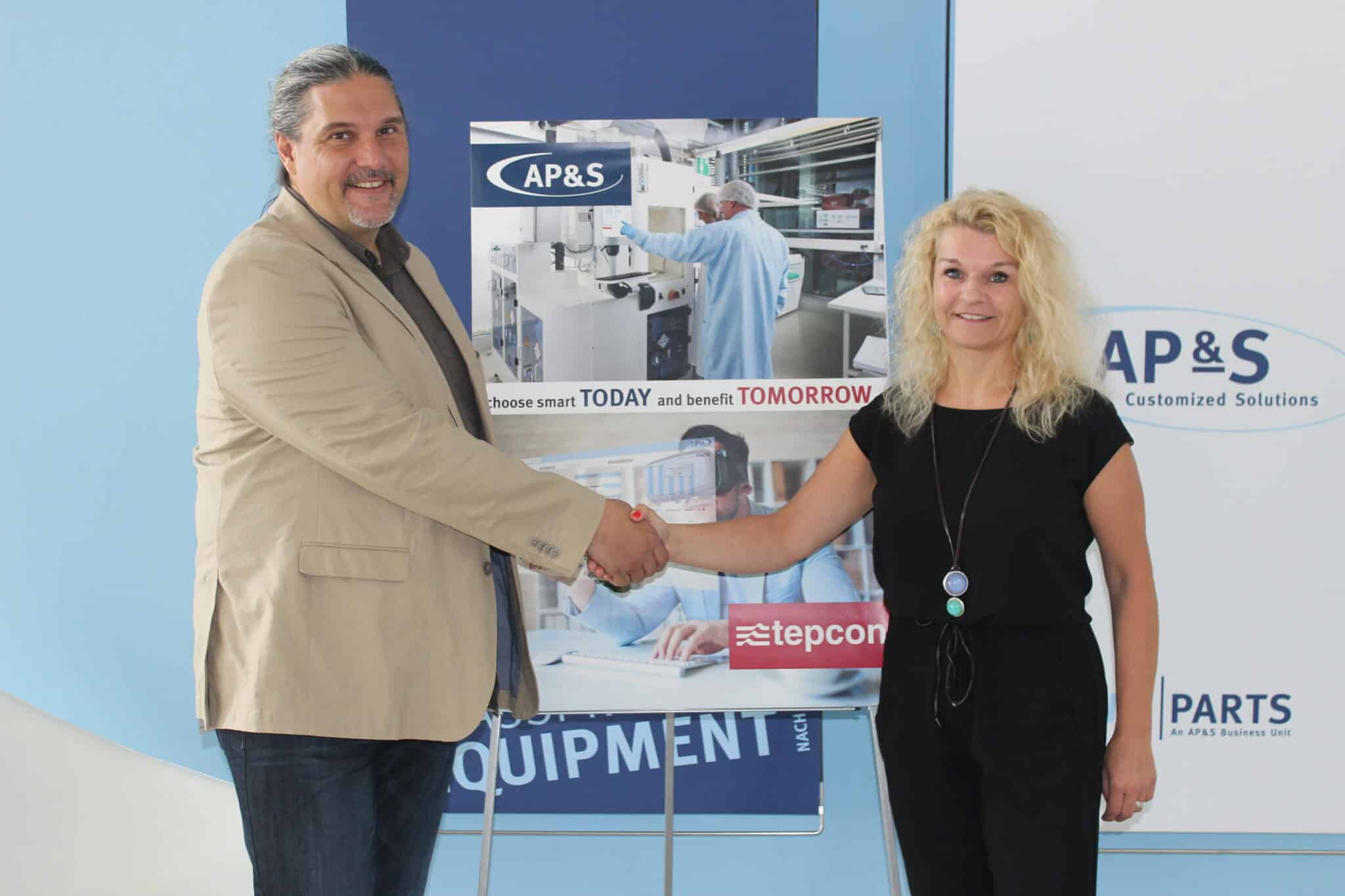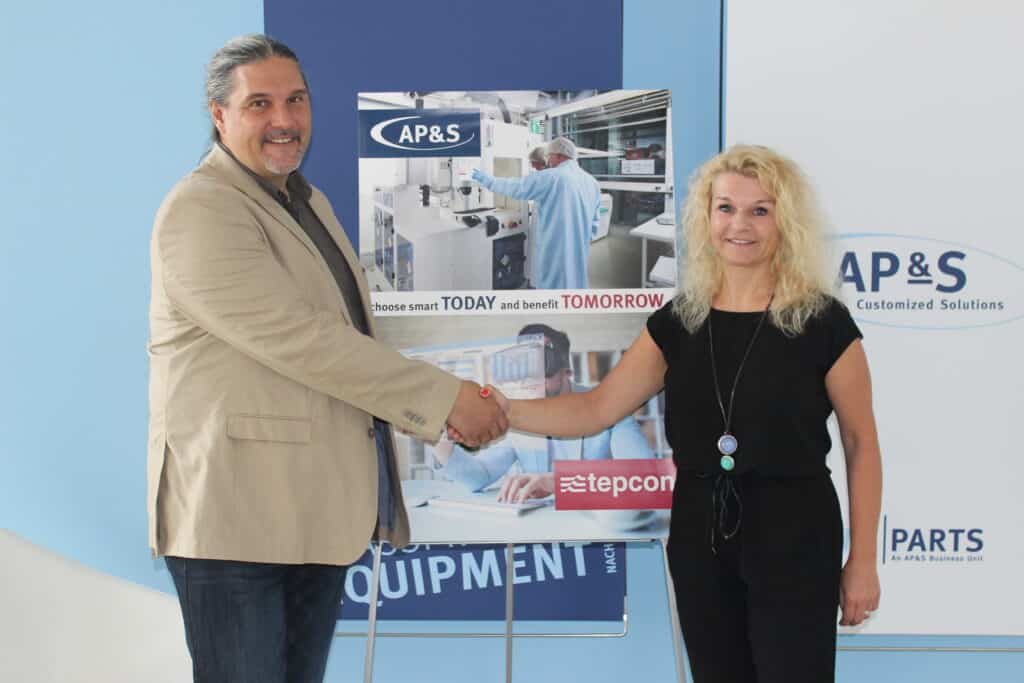 We implemented the first projects for AP&S as early as 2003. In 2015, AP&S acquired a stake in tepcon. Thus, the medium-sized machine builder secured its own software development for wet process plants including IIoT and other digitalization solutions. In 2017, we moved with the entire tepcon team into the new AP&S company building in Donaueschingen-Aasen and have been together under one roof ever since. Due to the close connection to mechanical engineering and industry, tepcon is always at the forefront of the development of new solutions and can test them directly in practice. And practice for us literally means - open the door, out of the tepcon office, open the door, into the plant production at AP&S. So there is simply no closer and more practice-oriented! The result is a win-win situation for both companies. An important synergy effect is that the developments and experience we gain on the machines here at AP&S are immediately transferred to other customers in the mechanical engineering sector and beyond. This allows us to implement solutions faster and more efficiently, because they have already been tried and tested in industry.
5. tepcon's anniversary motto is "20 years ahead of the future". What opportunities does tepcon offer its customers to keep pace with the digital transformation?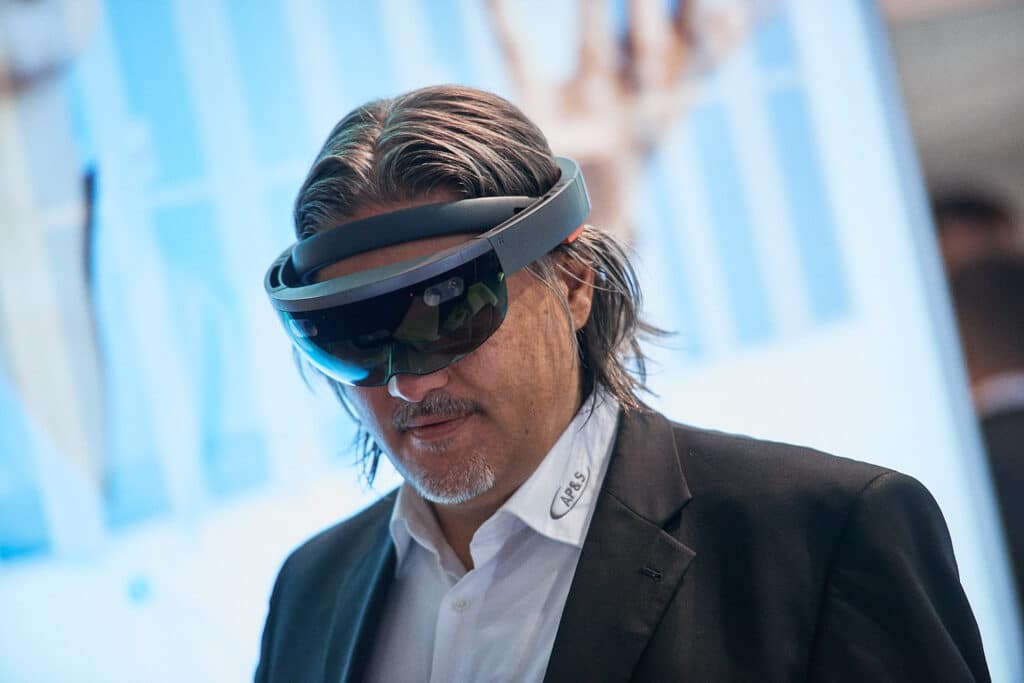 Merging innovative digitization solutions and always getting the best out of them, as well as always being one step ahead and doing pioneering work - these are our demands. So it goes without saying that AR and VR also play an important role for us.
With the Microsoft HoloLens, which appeared in 2016, augmented reality became suitable for the public. As early as 2018, we integrated augmented reality into our digitization solutions, enabling high-tech products with 3D product presentations could be illustrated in an easily understandable way. This means that with a HoloLens or even simply a tablet and the tepcon software, a sales representative has all the machines with him at any time and anywhere - just as an example.
But AR goes far beyond a revolutionary product display. Even complex processes or work steps can be visualized with the help of AR, in our case specifically with the product augmented instructorin particular, can be communicated quickly and easily in the form of digital instructions. For example, a new employee who has no knowledge of the industry, the product or, let's say, German, starts working in your production department. How long is the training period? Weeks, months? With digital instructions, the employee can be guided step-by-step and achieve good work results independently within a very short time. A big advantage: with an integrated translation function, the work instructions can be translated at the touch of a button. And best of all, the knowledge is sustainably secured in the company and does not go with the employee on retirement or vacation. The possibilities here are also very diverse and can be used in different areas and industries.
VR should not be missing from this list: Our virtual training center is based on this technology. trainhub is based on this technology. This enables us to conduct virtual classroom training sessions independent of time and location - based on the previously created digital instructions. It is important to us that the work performed is reused in the best possible way. In addition, trainhub's virtual and interactive learning content surpasses the level of classic classroom training and leads to real added value.
It all started with telematics. How has this area evolved?
Vehicle and goods locating is still and will continue to be a very important part at tepcon. The share of electronic systems in trucks and cars has increased rapidly over the last decades. Especially in the field of logistics and vehicle dispatching, the advantages that this development brings are optimally used by telematics systems.
Im Bereich der Objektortung war es bislang nicht möglich, Güter innerhalb von großen Gebäuden zu orten, da es in Lagerhallen schlicht keinen GPS-Empfang gibt. Um dieses Problem zu beheben, entwickelten wir 2020 die Möglichkeit, präzise Indoor-Ortung einzubetten – und zwar unabhängig von GPS. Durch den Einsatz von Bluetooth Low Energy (BLE) und anderer Sensortechnologien kann eine genaue Positionsbestimmung von <10m erreicht werden. Die Objekte können sicher lokalisiert werden und somit wird Material- bzw. Behälterschwund verringert.
7. looking back on 20 years of tepcon company history: what are you particularly proud of?
I am pleased that the entire tepcon team is burning for new ideas and technologies every day. And that in AP&S we have found a partner with whom it is simply fun to discover, develop and tune new digitization solutions.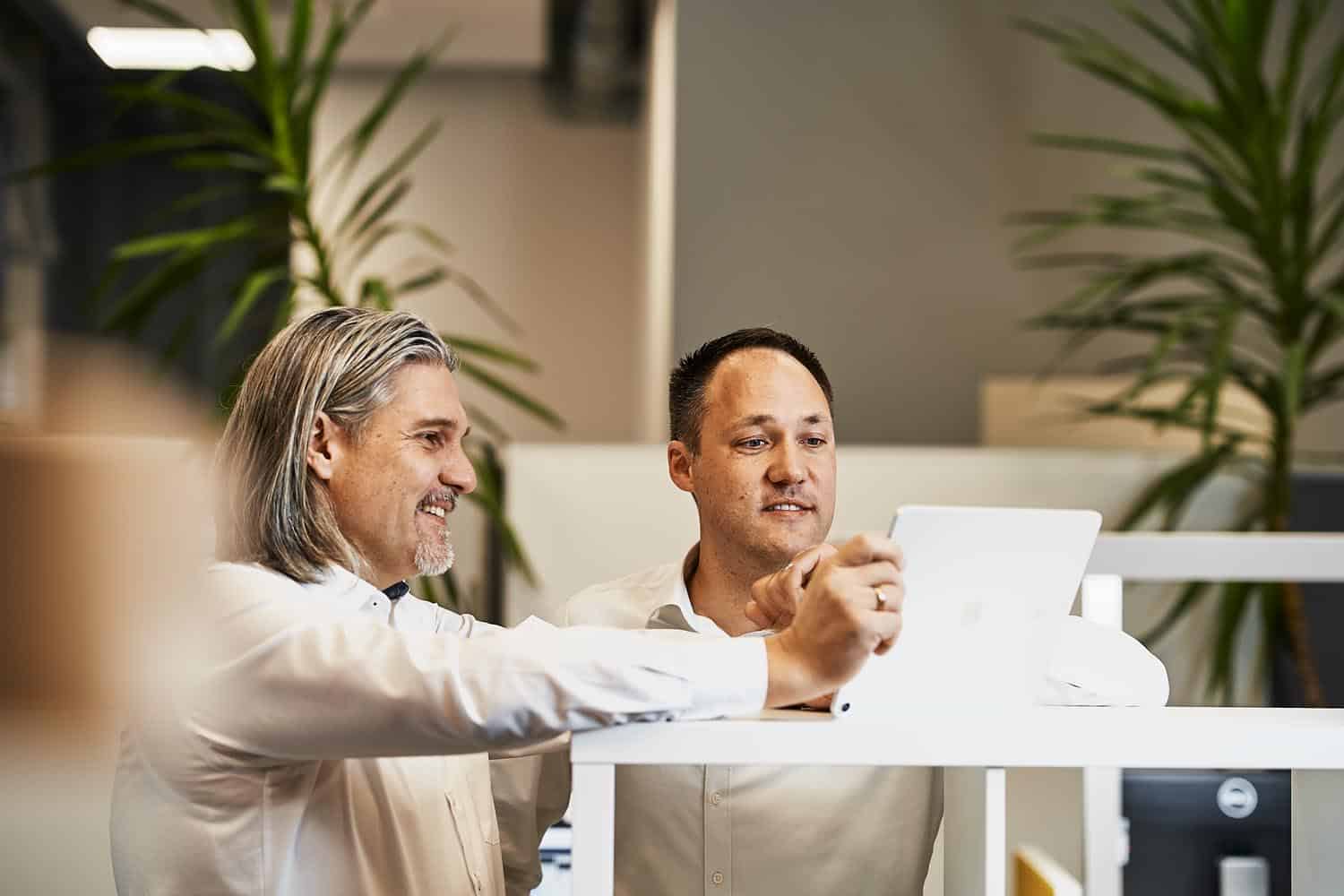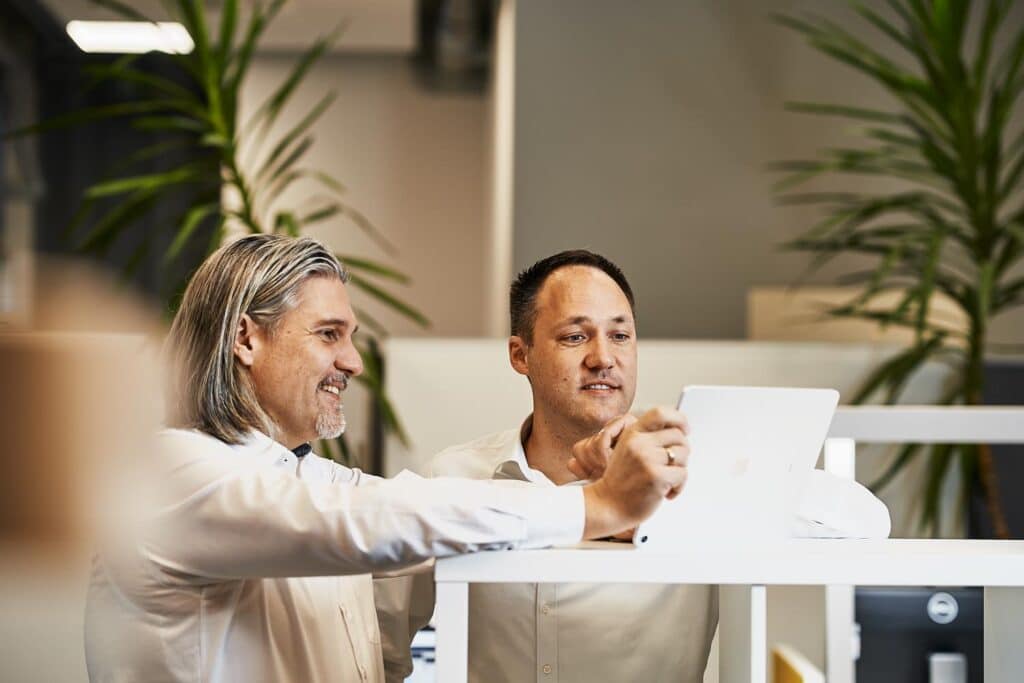 This has always enabled us to implement solutions and offer them on the market long before the customer recognized the need for them. Whether GPS positioning, Internet of Things, Smart Industry or Augmented Reality - with every new technology, tepcon has been among the pioneers who transferred the innovative technological approaches into practice. We are always one step ahead.