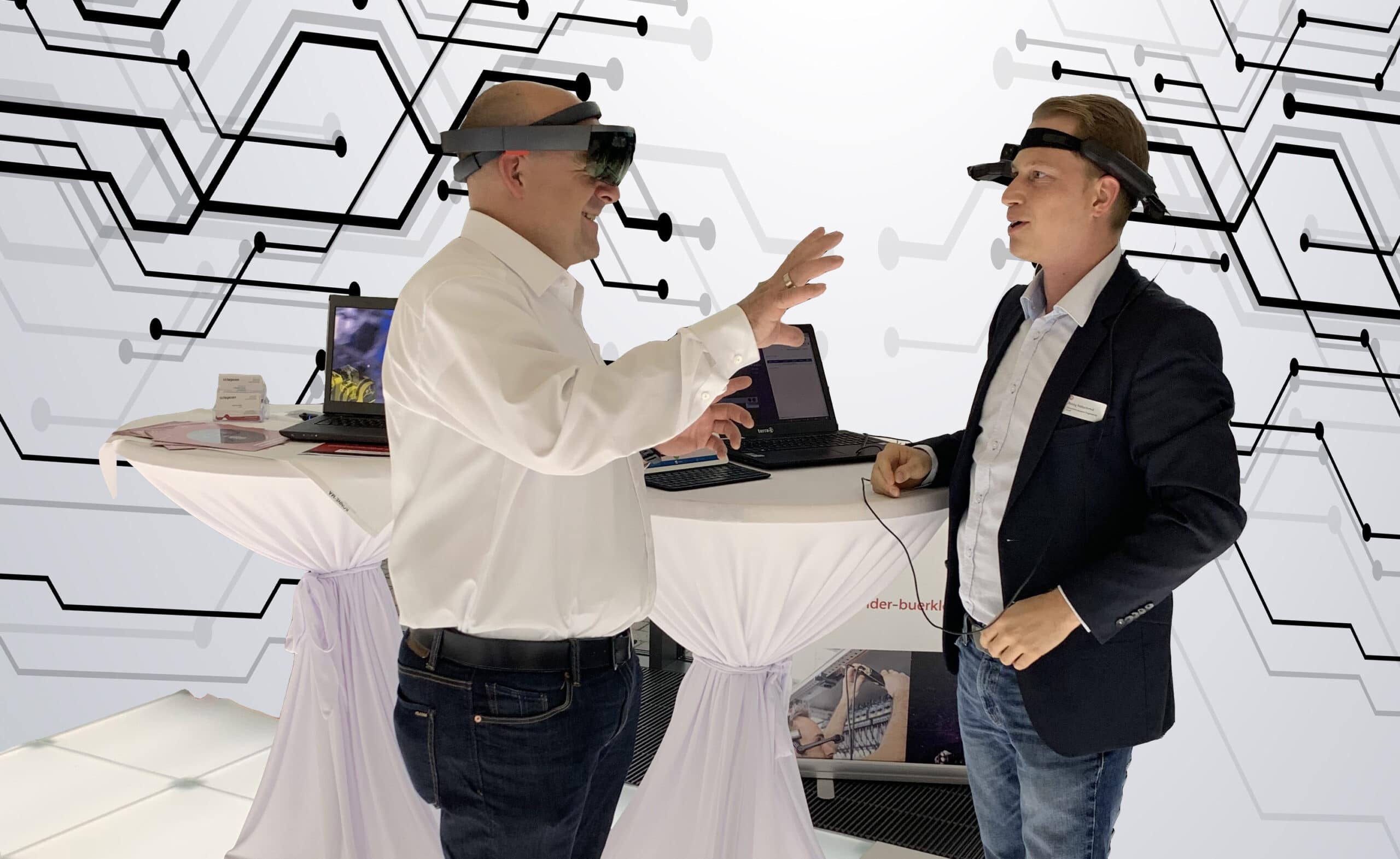 Digital distribution
with augmented reality
The effects of the Corona crisis are felt by all companies. No personal face-to-face meetings make sales significantly more difficult. The two visionaries and experts in digital sales, Alexander Bürkle and tepcon, would like to help other companies in the current situation. and experts in digital sales Alexander Bürkle and tepcon would like to help other companies in the current situation.
The digitisation experts will now create a free AR model of your bestseller and thus enable you to make the leap into digital sales, which is now more effective and necessary than ever before.
From the video conference to the
product presentation at the customer
This is how you can imagine the process:
Your sales meeting starts in a video conference, e.g. remotely via the Teams programme or a comparable communication programme. You round off your conversation with a virtual 3D presentation of your products on the desktop.

Using the QR code from the video conference, the participant can download the model to his tablet or smartphone.

Afterwards, they can place the product on their desk or in the room in its original size via augmented reality and interactively go through all the essential product features again at their leisure.

Via the feedback from the APP, the moderator of the video conference receives valuable feedback on which products and components are particularly interesting for his participants.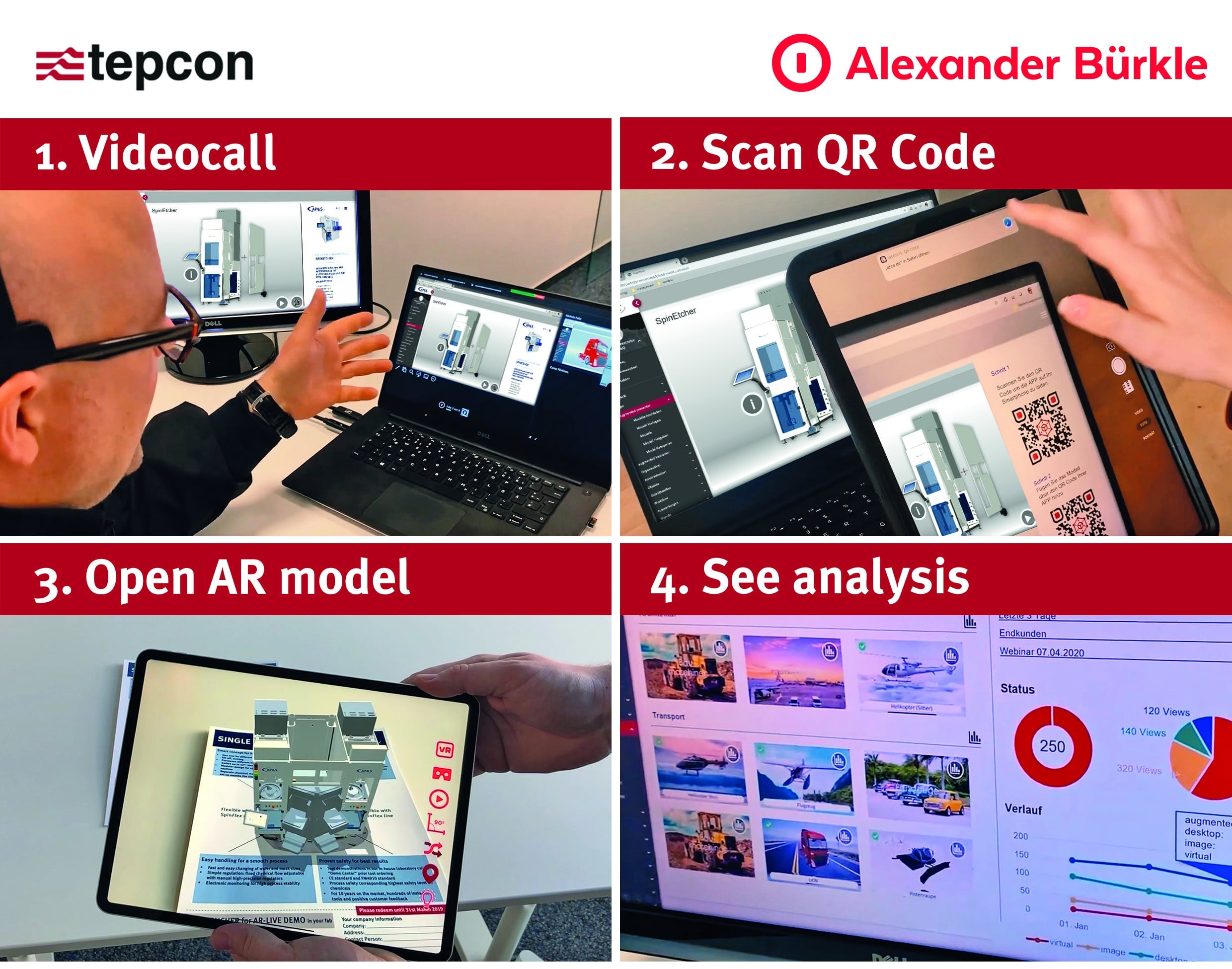 Start now with a free 3D model
Alexander Bürkle and tepcon take care of the complete processing and implementation of your 3D product model for you, quickly and easily, so that you can soon start with your digital sales and convince your customers. Do not lose Don't waste any time and request your free Augemented Reality product model now. The offer is limited until the end of June.
Questions? We are here for you!
Make an appointment directly in the appointment calendar: