Smartglasses
AR / VR Glasses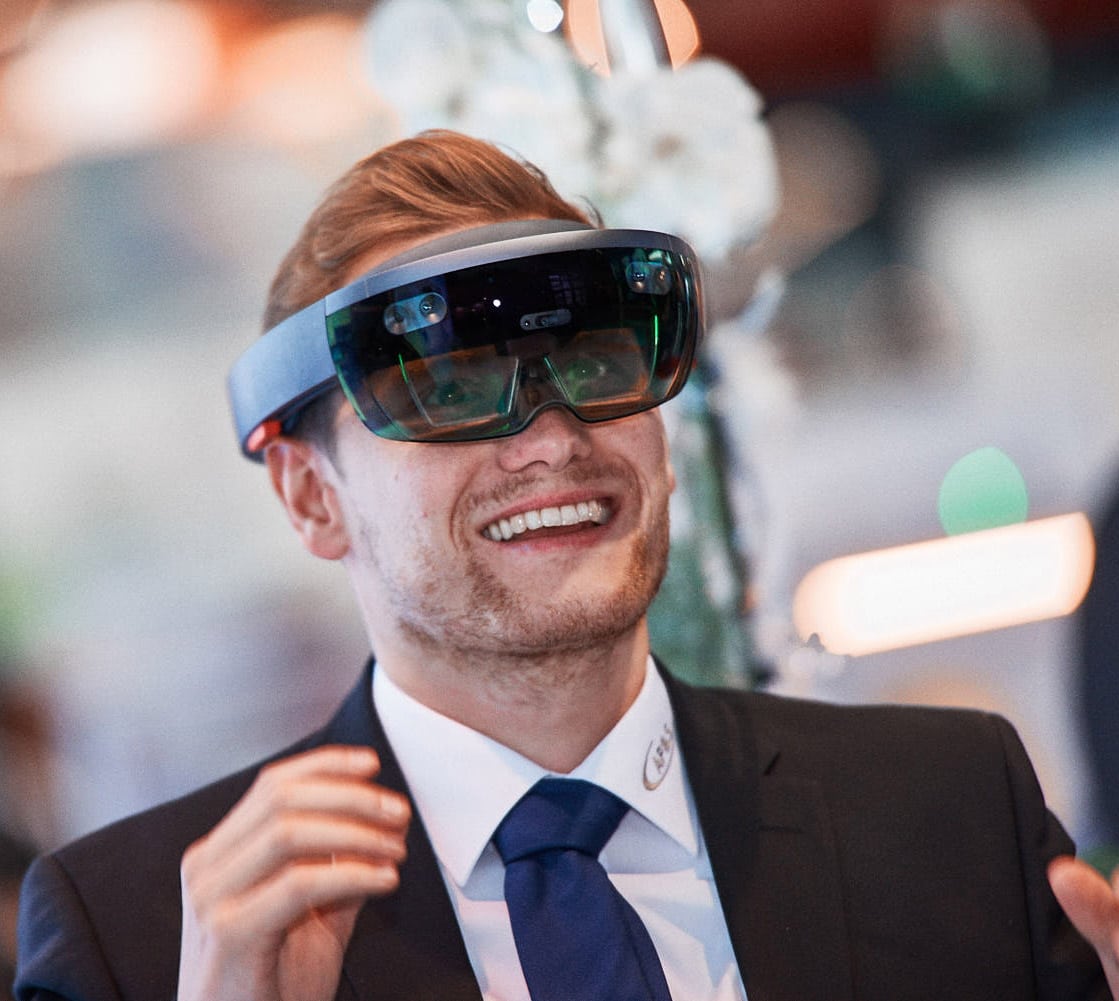 Business AR Solutions
for the Microsoft HoloLens
We implement your individual augmented reality solution for use with AR glasses simply, quickly and cost-effectively.
Products of any kind from the B2B sector - whether industrial machinery, construction vehicles, plant modules or office furniture - we convert into virtual 3D models and make them available to you and your customers for use on the HoloLens. We offer the whole thing to you as a white label solution.

For the areas of instructions and documentation, which are used in service, production, training and assembly, we offer the AR solution "augmented instructor". The augmented instructor makes it easy to record comprehensive and informative instructions and documentation directly via the augmented reality glasses on the object and to retrieve them easily via the AR glasses.
HoloLens solution for
3D visualisation of products
AR solution "augmented presenter" on AR glasses - this is how it works:
It doesn't take much to implement your augemented presenter solution in your CI on the AR glasses:
For the implementation, we only need CAD files and images of your products, which are to be brought to virtual 3D life.

Within a few days, our augmented reality developers create 3D models of your products that not only look lifelike but can also be animated. In addition, additional information such as documentation, product descriptions or videos can be inserted into the 3D representations. Your website can also be stored here.

These impressive, realistic product models in 3D are stored for you in our IIoT portal. You can access them at any time, share them and manage the content.

Your individual AR solution will be made available to you for downloading onto the AR glasses.

You and your customers put on the augmented reality glasses and can immediately place your products as virtual 3D models in real space and interact with them. The AR product models can be scaled to any size and rotated in all directions, even a look inside the product is possible. Additional information can be easily accessed here.
Digital instructions with the HoloLens
AR solution "augmented instructor" on AR glasses - this is how it works:
For the implementation we only need information regarding your CI's such as logo and colours.

We create the "augmented instructor solution" for you in your CI.

Your individual AR-HoloLens solution will be made available for download.

After downloading, you can create your own instructions and documentation via the AR glasses: Step by step recorded directly on the real product. An image with description is captured for each work step, videos and audio files can be added.

Your self-created instructions or documentaries are available to your customers via AR glasses. The instructions can be accessed via categories/search. Alternatively, they can also be accessed via a QR code that you place on the product.
tepcon HoloLens Solutions
in use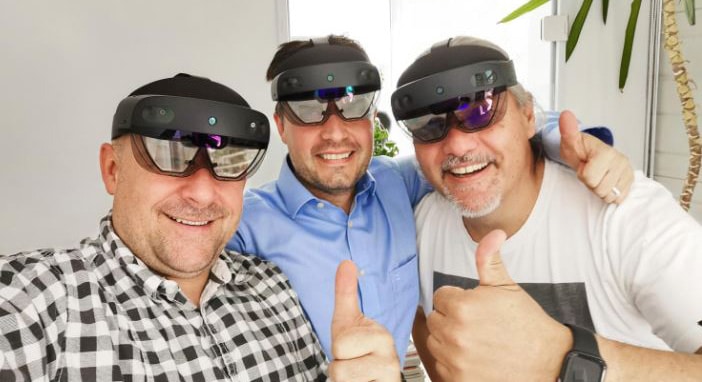 Ask us for your individual AR solution