Digitalisation in the industry
Digital instructions for more efficiency

Increase productivity and quality

Create comprehensible, KPI-oriented foundations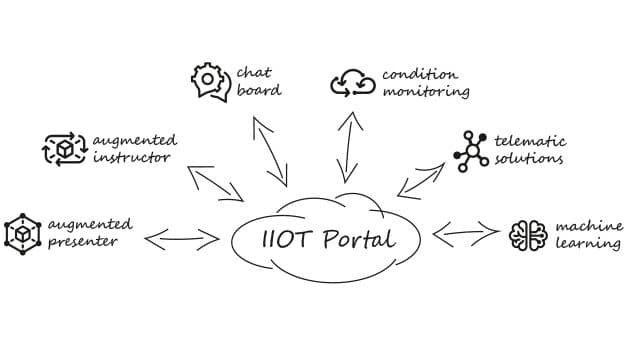 Your digitisation partner
tepcon GmbH is a technology company based in Donaueschingen in the Black Forest. We specialise in software development for industry and offer you and offer you digitalisation solutions specialised in the fields of augmented reality & virtual reality, IoT, machine learning and smart apps. The focus is always on increasing efficiency, maximum flexibility and maximum security for the customer.
At home in many industries
With innovative IIoT solutions, we expand your possibilities!
Whether you are in the field of mechanical and plant engineering, telecommunications or production and information technology, we bring experience, unique ideas and an understanding of specific needs and industry conditions. with us. Our goal is always to provide our customers with unique selling points and thus competitive advantages with individualised Industrie 4.0 solutions.
In development, we benefit greatly from the practical proximity to our sister company AP&S International GmbH. We don't just sit in one building, we very often sit together at one table: everything that falls into the software area whether directly in the machines or around them, we design together as efficiently and innovatively as possible right from the start. Decisive synergy effects here are intensive exchange of ideas, practice-oriented solution development and rapid implementation. We successfully use the experience and knowledge we gain through this cooperation in new projects with other industrial companies.
Together for more efficiency
Mechanical and plant engineering
Production and Information Technology
Digitisation without borders
With us to new perspectives for you